AQIP-APRIL-2022
AIMST QUALITY IMPROVEMENT PROGRAMME - RESPONSIBLE MEDIA AND ADVOCACY FOR HEALTH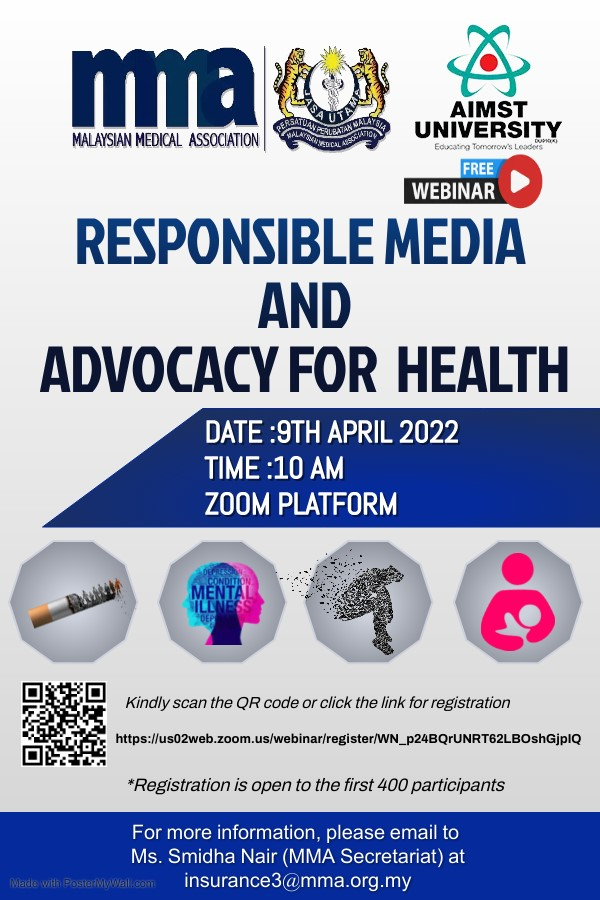 Public health is greatly influenced by knowledge, attitudes and behaviour of the community, which in turn, is shaped by all forms of media. The media has a responsibility to report information accurately and based on substantiated information such that false beliefs are not generated or perpetuated. Current evidence suggests that improper reporting and advertisement adversely impacts many practices in health - related to suicide, breast feeding, smoking habits, immunization, etc.
The main objectives of this seminar are as follows:
- To introduce participants to access and review of evidence-based health information resources in public domain.
- To share current evidence on appropriate reporting to promote road safety, immunization, breast feeding and, smoking and suicide prevention.
This webinar has been held on:
Date: 09th April 2022 (Saturday)
Time: 10.00 am – 1.00 pm
Platform: Zoom Meeting