PRESS READER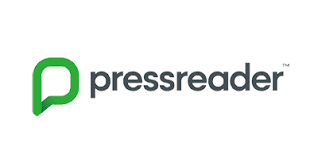 PressReader
PressReader database provides instant access to over 2,446 world-leading e-newspaper and 3,915 e-magazine titles, from over 152 countries in 56 languages in full-text format and digital replicas. For the contents of Malaysian newspapers, there are 12 major newspapers you can access, The Borneo Post, China Press, Nanyang Siang Pau, Borneo Post, The Star & Star 2, Oriental Daily News, The Borneo Post, The Wall Street Journal Asia, The Sun and The Malaysian Reserve. You can also access various local e-magazine titles including Women Health (Malaysia), Female (Malaysia), Male Magazine, Men's Health, Glam and others.
Access Level: Nationwide access. To get the access, please sign-up / register to u-Pustaka https://www.u-library.gov.my/portal/web/guest/home
Click log-in then click Online Resources button and select e-newspaper category. Click below PressReader logo or link to start your direct access.
If you have registered/ signed up a personal user account earlier at the PressReader portal (after accessing to u-Pustaka), you will have the privilege to access PressReader remotely at anywhere using your own internet data plan by simply logging in from the PressReader mobile app using your own PressReader personal account (Note: Please select the "Sign In by E-mail" option in your PressReader mobile app). Shortly afterwards, you will be able to download and read any desired e-newspaper/e-magazine issues from PressReader.